Paul L. Creech
Attorney Profile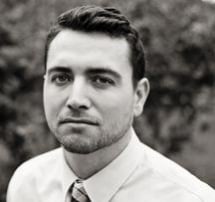 FCPA Matters
Health Care Fraud
Medicaid Compliance
Environmental Crimes
Insider Trading
Wire and Mail Fraud
Whistle-Blowers
Mortgage Fraud
Paul L. Creech practices in the areas of FCPA matters, health care fraud, Medicaid compliance, environmental crimes, insider trading, wire and mail fraud, whistle-blowers, mortgage fraud.
Mr. Creech graduated from South Texas School of Law (2011), cum laude. He has received numerous awards including: Mexican-American Bar Association Foundation Scholarship; Shook, Hardy & Bacon Award for Outstanding Legal Writing (Law Review Award); Fred Parks Scholar; South Texas Academic Merit Scholarship; Texas Young Lawyers Association Joseph M. Pritchard Inn Scholarship Award; Deans Honor's Scholar; Pro Bono Honors Certificate; and the Honors Certificate in Transactional Law Program. Mr. Creech is a member of Phi Delta Phi and the Order of Lytae. Paul is Of Counsel.
Admissions
State Bar of Texas
Publications
I'll Know It When I See It: Textron, Tax Accrual Papers, The Shrinking Work Product Privilege, Black Powder, Sweat, and Blood, 53 South Texas Law Review (forthcoming 2012).
Requirements Under The Insider Trading & Securities Fraud Enforcement Act Of 1988
By Philip H. Hilder and Paul L. Creech
Whistleblower Confidentiality: The Balance of Competing Interests Leaves Whistleblowers Exposed under SEC Proposed Dodd-Frank Act Regulations
By Philip H. Hilder and Paul L. Creech
FCPA Compliance Requirements: A Guide for Global Companies
By Philip H. Hilder and Paul L. Creech
Financial Reform Legislation Offers Whistleblowers Lucrative Incentives And Robust Protection
By: Philip H. Hilder and Sunida A. Louangsichampa
Spinning And Winning In The Court Of Public Opinion, 2010 A.B.A. NAT'L. INST. ON SEC. FRAUD
By: Philip H. Hilder and Paul Creech
Seaman's Manslaughter: The Criminalization of Death by Negligence
By: Philip H. Hilder and Paul Creech
The Clean Water Act: Criminal Exposure In Deepwater
By: Philip H. Hilder and Paul Creech
Strict Liability Crimes for the Pollution of American Waters
By: Philip H. Hilder and Paul Creech
OSHA Individual Criminal Liability Maybe Expanding
By: Philip H. Hilder and Paul Creech
The Migratory Bird Treaty Act of 1918 and the Criminal Liability of Polluters
By: Philip H. Hilder and Paul Creech
The Whistleblower Act of 2009, Time to Reevaluate that Compliance Program
By: Philip H. Hilder and Paul Creech
Texas Medicaid Fraud Control Unit, A Trojan Horse, Presented at the Healthcare Fraud at the Federal Law Conference 2010 presented by the Hidalgo County Bar Association and the Federal Bar Association, Southern District of Texas
By: Philip H. Hilder and Paul Creech
The Long Arm Of The Law: FCPA Individual Liability, 2009 A.B.A. NAT'L. INST. ON SEC. FRAUD
By: Philip H. Hilder and Paul Creech
The Government's Misuse of the Medicaid Fraud Control Unit to Circumvent Constitutional Protections, 2011 A.B.A. NAT'L. INST. ON HEALTH CARE FRAUD
Philip H. Hilder & Paul L. Creech
Education
Utah State University – BA (Fall 2007)
South Texas School of Law – JD (2011), cum laude, Order of Lytae