Philip Hilder Honored by the White Collar Crime Professional Blog
December 31, 2014
The White Collar Crime Professional Blog has honored Philip Hilder for work in the White Collar Crime area by bestowing him "The Collar" for 2014. The Collar was given to Mr. Hilder for "White Collar Integrity" for his outside counsel representing of University of Texas System "…whose written report exposed the legal absurdity of the Texas Legislator's Wallace Hall Witch Hunt Referral."
---
New Lawsuit in Comicbook Case
Houston Chronicle
December 22, 2014
Mike Glenn
Tadano America Corporation filed suit against Harris County over expensive comic books that resulted in criminal charges against two Harris County Law Enforcement Officers. Tadano is represented by Hilder & Associates, P.C.
---
Lawyer for UT System defends regent's handling of records
December 15, 2014
statesman.com
Ralph K.M. Haurwitz
There is "no credible evidence" that a University of Texas System regent violated state or federal laws by sharing potentially protected information about a student with the regent's lawyer, according to a report by the system's outside counsel.
The report by Philip Hilder seeks to clear Regent Wallace Hall Jr. of any suggestion that he might have committed a crime or otherwise violated a law. Hilder represents the UT System in connection with a legislative investigation into whether Hall overstepped his authority in handling records and in other actions as a regent.
---
Report: Regent Didn't Violate Student Privacy Laws
December 16, 2014
Texas Tribune
Reeve Hamilton
After reviewing University of Texas System Regent Wallace Hall's handling of information that may be confidential under federal student privacy laws, outside lawyers for the system have concluded that there was "no credible evidence of a violation of [the state government code] that would warrant a referral for criminal prosecution."
Philip Hilder, an outside attorney whose firm — Hilder & Associates — was hired by the system to assist them during the committee's investigation, reviewed the matter and submitted a report on Monday. Hilder concluded that Hall, as a system official looking into alleged favoritism in the university's admissions processes, had a legitimate reason for having the document in question.
Philip Hilder names as a 2014 Top Lawyer
December 1, 2014
Houstonia has named Philip H. Hilder a 2014 Top Lawyer as determined by AVVO rating service.
---
Investigator indicted in comic book case
Houston Chronicle
Mike Glenn
November 25, 2014
On Tuesday, a Harris County grand jury indicted Dustin Deutsch, 41, for felony theft by a public servant and tampering with evidence.
Deutsch and Lonnie Blevins, 39, his former partner at the Harris County District Attorney's Office are accused of stealing thousands of dollars worth of vintage comics that were evidence in an embezzlement case they were investigating.
The FBI arrested Blevins in February 2013 – about two months after he left the district attorney's office. Federal prosecutors said he "cooperated substantially" in their inquiry.
Mount, a special prosecutor assigned to the case against Deutsch, said he didn't know why federal prosecutors chose to concentrate their case on Blevins.
"They have turned over their evidence to us. They no longer need it," Mount said.
Mount was assigned to the case as an independent special prosecutor because at the time both men were investigators with the Harris County District Attorney's Office.
"These guys worked a number of things together over the course of their careers," Mount said.
Deutsch was suspended after Blevins was arrested and later resigned. They also own a private investigation business in Humble.
Hilder & Associates represents the company and victim in the embezzlement case, Tadano America Corporation.
---
American Bar Association 9th Annual National Institute on Securities Fraud
On November 13-14, 2014 The ABA 9th Annual National Institute on Securities Fraud took place in New Orleans. The event is co-chaired by Firm attorney Philip Hilder.

---
Are financial whistleblowers worth it? Study says yes – to the tune of $21.27bn
The Guardian
November 19, 2014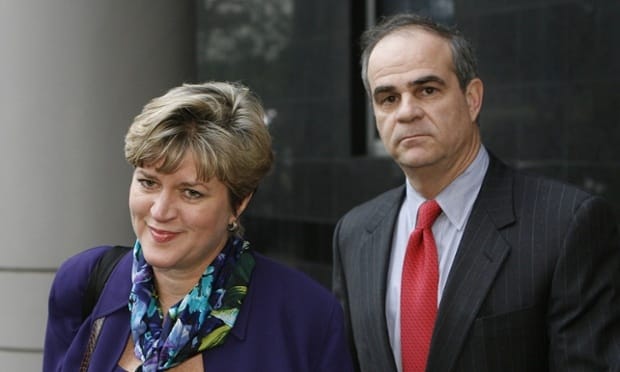 Firm client Sherron Watkins is quoted in this piece on whistleblowing. She is pictured above with Philip Hilder
A new study tracking the economic effects of whistleblowers has found that people who come forward to report wrongdoing helped the US government secure $21.27bn more in fines over 35 years.
The study, conducted by researchers from Arizona State University, American University, Texas A&M University and University of Iowa, set out to discover if the costs of promoting and maintaining programs set up for financial whistleblowers were worth it. It found that in cases where whistleblowers were involved:
Firm penalties were $90.16m to $90.88m greater.
Penalties imposed on executives and employees averaged $50.22m to $56.50m more than if no whistleblower was involved.
The prison sentences for those involved were on average 21.86 to 27 months longer.
The $21.27bn collected thanks to involvement of whistleblowers accounts for 30% of the $70.13bn collected from 1978 to 2012.
---
Finally, a solution to the pick-a-pal problem
Houston Chronicle
November 17, 2014
In an article regarding the Texas Grand Jury system, Philip Hilder was asked to comment:
Grand jury service can be onerous and time-consuming on many working people, and prosecutors argue it would be hard to find enough randomly selected citizens willing to serve. Harris County grand juries, for instance, serve several hours twice a week for three months.
"It's a burden. But that's our system. There's no way around it," says Philip Hilder, a former federal prosecutor for nearly seven years, focused on organized crime and drugs. He said federal juries can meet up to 18 months, often for one week per month, possibly several hours per day.
Because of the hours, those grand jurors skewed older, just like they do in the state system, Hilder said, but in terms of race, religion and occupation, federal juries seemed to represent a cross-section of society, as the law requires.
He saw everybody from construction workers to small business owners. He doesn't recall ever seeing a police officer.
"I'm not saying that the federal system is perfect," Hilder said. "But I do think it's a vast improvement to how the county operates."
"IQ doesn't equate to common sense," says Hilder, the former federal prosecutor. "You have people of high intellect and they may have no common sense. And you have someone who's not educated and they have a lot of common sense. That's the beauty of the system."
---
Anti-corruption lawyers in high demand at Houston companies
Houston Business Journal
Suzanne Edwards
October 14, 2014
The U.S. Foreign Corrupt Practices Act of 1977 (FCPA) and the U.K. Bribery Act of 2010 are perhaps some of the most sweeping anti-corruption legislation currently known to man. In short, both stipulate that parent companies are liable for the unscrupulous dealings of subsidiaries and even individual contractors at home and in other countries.
As a result, Houston's increasingly international companies and law firms are shoring up their supply of lawyers with expertise in compliance with FCPA and Bribery Act regulations.
Phillip Hilder, founding partner of Hilder Associates PC, said the onus is increasingly on companies to self-report compliance issues.
"There's a growing awareness of improprieties and payoffs," said Hilder.
The need for compliance programs that increase a company's chance of catching wrongdoing before a regulator does is driving the demand for compliance lawyers, said Hilder.
---
Perry Team Wants Grand Jury Transcript Provided
Texas Tribune
Terri Langford
October 10, 2014
Defense lawyers for Gov. Rick Perry have asked that a transcript of the grand jury witness testimony that led to his indictment be made in the event there was information provided that could prove his innocence.
The motion filed Friday asks that a transcript be ordered and that visiting Judge Bert Richardson view it privately to determine if grand jurors heard testimony about Perry's actions that might help his case. A transcript would also force the special prosecutor to provide information favorable to Perry to his lawyers as required by law, the defense team argues.
Typically, a transcript of grand jury testimony is not released unless a witness who testified before that panel testifies at trial, said Philip H. Hilder, a criminal defense attorney in Houston. However, it's not an unusual request to have the transcript made before a trial begins.
"It's a perfectly acceptable tactic by the defense because it may enlighten the court as to arguments that were made," Hilder said. But Hilder said the judge will likely stick to the law, not what the grand jury testimony shows, when deciding whether the indictment will stand.
"The fact that the testimony itself might be exculpatory isn't going to help the arguments that are already teed up before the court," Hilder said.
---
New York Post
Josh Saul
September 27, 2014
The Lawyer who embezzled $9 million to buy collectables is disbarred by the New York Bar on September 27, 2014. The case was investigated by Philip Hilder and attorneys from Hilder & Associates, PC. who brought the matter to the district attorney's office for prosecution. The lawyer was the General Counsel of Tadano America Corporation.
---
Lawyers File Motion To Quash Perry's Indictment
Texas Tribune
Terri Langford
September 8, 2014
Gov. Rick Perry's lawyers have filed a second challenge to the governor's indictment on Monday, asking a judge to dismiss the charges against him on the grounds that the charges are unconstitutional.
Although the new filing bears some of the same arguments offered in a writ of habeas corpus filed a week ago by Perry's defense team, lawyers observing the case say there's a reason to file both.
"They say the same thing but they're very different things," explained Philip H. Hilder, a Houston defense attorney. "The writ is saying the judge doesn't have the authority to move forward on the indictment, while the motion to dismiss is acknowledging that the court has the authority to act on indictment but it ought to be dismissed as a matter of law."
The judge's decision on the motion to quash cannot be appealed by the defense, Hilder said. His decision on the writ can be and an appeal could freeze action on the case for months.
"The danger of filing the writ here is the losing party will appeal, and that is going to slow matters to a grinding halt for a while," Hilder said, adding that all action in the trial court would stop until the appeals court makes its ruling on the writ.
---
Philip H. Hilder recognized as one of the top lawyers in the nation and in Texas
September 5, 2014
Firm counsel, Philip H. Hilder is recognize as one of the top lawyers in the nation and in Texas by two respected attorney rating services. The Best Lawyers in America, the preeminent listing of leading attorneys in the U.S. includes Mr. Hilder in its 2015 edition. He also has earned a spot in the 2014 Texas Super Lawyers consisting of the state's top legal counsel. Super Lawyers is recognizing him for his white-collar criminal defense work. Mr. Hilder has been on the Super Lawyers list each year since it was created in 2003.
Click For Full Press Release PDF
---
Who Decides Perry's Fate If Convicted?
Lana Shadwick

www.brietbart.com
September 3, 2014
The recent indictments of Governor Rick Perry has brought attention to the criminal justice system in Texas. The question of who selects special prosecutors and grand jurors, and how a criminal case runs its course through the criminal judicial system, are all in the mind of the public. Tom Delay's appeal was recently argued in the highest criminal court in Texas, but many voters are not acquainted with that court, or its candidates. More voters are now seeing the significance of their vote in these races where the constitutional issues of life, liberty, due process, and the death penalty are at stake.
Phillip Hilder, a criminal defense lawyer who represented Sherron Watkins in the famous Enron whistleblower case, told Breitbart Texas "The Court of Criminal Appeals has perhaps the most direct impact on the criminal justice system in Texas, yet its members are virtually invisible to voters who elect them. The Judges are elected solely on party label. Other than the Court itself, one would be hard-pressed to find a single voter in the state who could name the full Court let alone anything about them. Voters must educate themselves, because the standard of criminal justice is just too important to blindly elect the Court."
---
Lawyers: Perry's Dismissal Arguments Strong, But Unlikely to Succeed
Angela Morris
Texas Lawyer
August 27, 2014
As the prosecutor and judge in Gov. Rick Perry's case mull over the governor's recent request to dismiss his indictment, analysis by three longtime criminal law attorneys reveals the most legal merit in one of Perry's arguments to dismiss his coercion of a public servant charge.
Texas Lawyer asked three attorneys with longtime criminal law experience to analyze Perry's application for pretrial writ of habeas corpus and predict what the special prosecutor and judge might do next. All of the lawyers are former federal prosecutors who now represent white-collar criminal defendants and people or companies facing investigations.
Texas Lawyer: After analyzing Perry's filing, which argument has the most merit?
PHILIP HILDER
Philip Hilder, principal, Hilder & Associates, Houston: Gov. Perry may be entitled to relief on a pretrial writ only if he shows that the trial court lacks jurisdiction, meaning that it does not have the power or authority to proceed. To do that, Gov. Perry must show the statutes under which he has been indicted are facially unconstitutional. … The strongest argument offered by the defense in this very preliminary proceeding is against count two of the indictment on the ground that the statute is overbroad. … [The veto] was an exercise of a constitutionally authorized political power. … Count one, while it will likely survive the writ action Gov. Perry filed, is also vulnerable to a motion to dismiss for failure to allege criminal conduct. … The strongest argument to dismiss count one attacks the drafting of the abuse allegation and whether the indictment sufficiently puts the defendant on notice as to the criminal violation.
Texas Lawyer: If you were the prosecutor in this case, how would you respond to this filing?
Hilder: If I were the special prosecutor and believed that any of the defense arguments were meritorious, I would consider filing a superseding indictment correcting the shortcomings. I anticipate that the prosecutor is comfortable with the constitutionality of the statutes and will stand firm in defending the writ challenge. Defending a motion to dismiss may be more challenging.
---
Texas Titans: A Look at the Texas Players in Perry Case
Angela Morris
Texas Lawyer
August 19, 2014
Gov. Rick Perry's fight against felony charges will be a battle of titans between two Texas lawyers with stellar reputations, arguing before one of the most well-respected visiting judges in the state.
The advocates are special prosecutor Michael McCrum of San Antonio and criminal defense lawyer David Botsford of Austin. For now, they will argue before Senior Judge Bert Richardson of San Antonio, also the Republican candidate for the Texas Court of Criminal Appeals.
Lawyers who know McCrum and Botsford say their work on Perry's case will make for an interesting legal battle.
Philip Hilder, a former federal prosecutor, said he served on a professional committee with McCrum, and he's worked on federal criminal cases with Botsford.
"They are both very methodical in their own ways, and I think both very clever attorneys," said Hilder, principal in Hilder & Associates in Houston. "It will be interesting because they may collide head-on, but there will be a lot of strategy that goes behind each of their decisions. … It's going to be an interesting game of chess to watch this case unfold."
---
Philip H. Hilder named First Chair of the American Bar Association White Collar Criminal Law Committee of the Criminal Justice Section
August 8, 2014 – Philip H. Hilder officially became the First Chair of the American Bar Association White Collar Criminal Law Committee of the Criminal Justice Section while at the ABA Annual meeting in Boston.
---
State v. Larry Ray Swearingen
August 7, 2014 – On August 6, 2014, the Court in State v. Larry Ray Swearingen granted a Motion for Testing to determine if biological matter existed on evidence items. Mr. Swearingen, who is represented by Firm counsel James G. Rytting, had been convicted for the murder of Melissa Trotter in 1998. Mr. Swearingen maintains his innocence.
---
Regulator alleges Houston oil company misled investors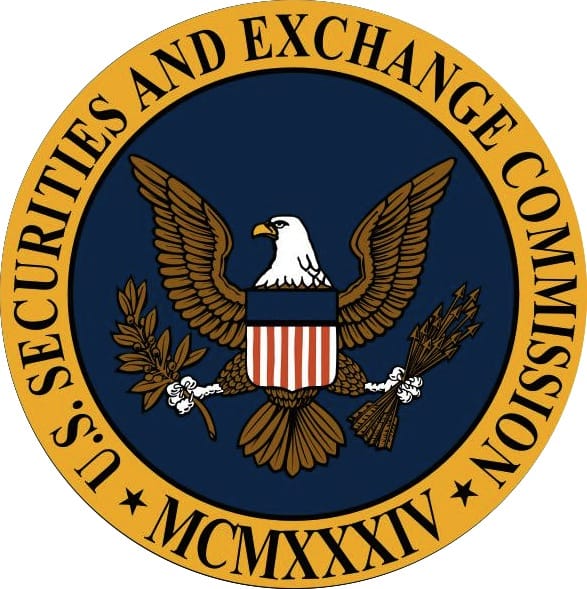 Houston Chronicle
Rhiannon Meyers
August 4, 2014
The Securities and Exchange Commission on Monday charged a Houston exploration and production company with misleading investors by exaggerating the extent of its oil reserves in Colombia and downplaying the risks.
An SEC investigation found Houston American Energy Corp. and CEO John Terwilliger falsely claimed a Colombian oil concession in which the company held an interest contained 1 billion to 4 billion barrels of oil reserves.
If found in violation of the Securities and Exchange Act, Houston American and Terwilliger face substantial fines and debarment – a prohibition from working in the industry, said Philip Hilder, a Houston criminal defense attorney and former federal prosecutor.
---
New details in high-dollar closet heist in The Woodlands
Click2Houston
Syan Rhodes
August 4, 2014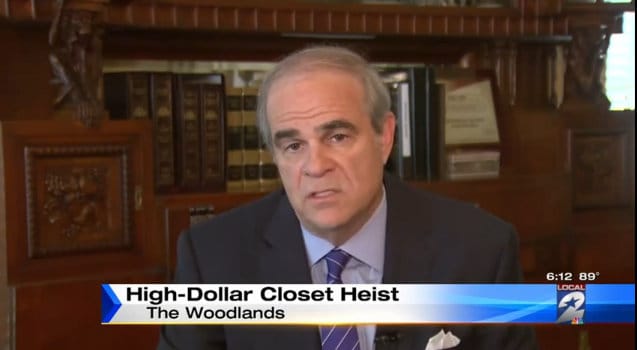 A high-dollar closet heist in The Woodlands is making national headlines. Three floors of shoes, jewels, clothes and furs were raided. In all about a million dollars in designer items were stolen.
Speculation is rampant on social media as to how the heist went down. Montgomery County detectives have questions and experts say the victims' insurance company will likely have questions of their own.
Theresa Roemer says she didn't set the alarm before she left her home in The Woodlands Friday night.
The bold crime has many on the Local 2 Facebook page baffled, with hundreds weighing in, like Jody H., who wondered whether the Roemer's insurance company would have to pay a claim if she admitted not setting her alarm.
Philip Hilder, a former federal prosecutor who works with insurance companies to investigate high-dollar claims, says there are many layers to the case.
"The insurance company's going to have to have a good reason not to pay otherwise they could get hit with a bad faith claim for denying policy without just cause," said Hilder.
Montgomery County detectives have not accused the Roemer's of any wrongdoing. Hilder says as a matter of standard practice, insurance companies will ask their own questions.
"The fraud investigators are going to make sure policy holder had nothing to do with the crime and that's what their focus will be," he said.
Hilder says insurance investigators will look closely at the history of the security system usage and will want to know when the policy was taken and if all of the stolen items were on the policy.
---
Opponents say prolonged execution offers more evidence for challenge to lethal injection
Fox News
July 24, 2014
AP
The nation's third botched execution in six months offers more evidence for the courts that lethal injection carries too many risks and amounts to cruel and unusual punishment, death-row lawyers and other opponents said Thursday.
Death-penalty opponents say the execution of an Arizona inmate who took two hours to die shows that state experiments with different drugs and dosages are a callous trial-and-error process. The result: Every few months, an inmate gasps, chokes and takes an unusually long time to die.
James Rytting, a Houston lawyer who represents several condemned inmates in Texas, say he will cite the botched Arizona execution in appeals for inmates with executions pending.
"These agonizing and horrifying situations are going to happen," Rytting said.
---
Is This the Most Dangerous Man in Texas?
Texas Tribune
Skip Hollandsworth
July 10, 2014
The Texas Tribune interviews University of Texas System Regent Wallace Hall regarding the impeachment proceedings, President Powers, and favorable admission allegations. Philip Hilder represents the UT System to provide legal advice on Hall's impeachment.
---
High Court Ruling Bolsters Privacy Push By Consumers, ISPs
Law 360
June 25, 2014
Allison Grande
The U.S. Supreme Court issued a resounding endorsement of digital privacy rights in its Wednesday decision restricting warrantless cellphone searches, using broad pro-privacy language that is likely to help plaintiffs targeting companies that seek to use their personal data without permission, as well as service providers fighting to limit government access to user data.
In a unanimous decision authored by Chief Justice John Roberts, the high court held that law enforcement officers must generally secure a warrant before conducting a search of the digital information on a cellphone seized from an individual who has been arrested.
While the ruling put to rest the issue of the constitutionality of warrantless cellphone searches conducted at the time of arrest, attorneys noted that there are still a plenty of privacy issues left for the court to tackle.
"This is likely to be the first in a series of court battles that will address these issues," said former federal prosecutor Philip H. Hilder of Hilder & Associates PC. "If you take the rationale that the information stored on phones is protected and needs a warrant, then that can be extended to apply to wider circumstances, which is likely to spark court challenges."
---
Supreme Court rules cops need warrants to search mobile devices
CW39
News Fix
June 25, 2014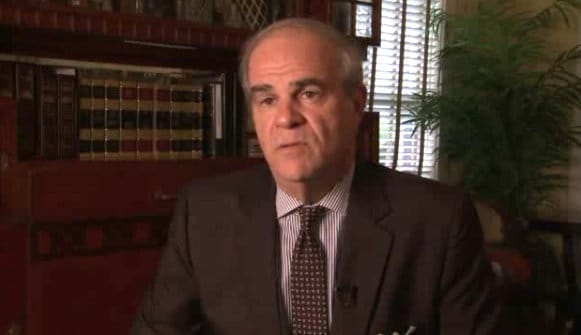 The Supreme Court ruled cops now must have a warrant before searching mobile devices.
The argument essentially boiled down to whether cell phones are more similar to wallets or cars – which police can search without a warrant – or personal computers, which they generally cannot.
Seems pretty easy to answer – and apparently the Supreme Court justices agreed, because the vote was a unanimous 9-0.
So what does this mean for law enforcement?
"There's a buffer now, and it allows a judge to decide whether there's probable cause to, in essence, search a cell phone," Houston attorney Philip Hilder said. "It doesn't allow the police to willy-nilly take a look at your phone."
---
Volunteering for the Vote
The Houston Lawyer
Taunya Painter
May/June 2014
Interview of Philip Hilder about his pro bono work on Presidential Campaigns.
---
Whistleblowers who call the SEC gain financial rewards
L.M. Sixel
Houston Chronicle
June 11, 2014
By day, they're mild-mannered accountants. Or human resource managers. Or shipping clerks. But to the government, they're the eyes and ears of the U.S. Securities and Exchange Commission.
They're known as "bounty hunters," but the employees who turn their companies in for insider trading, cooking the books and other securities violations won't appear on a reality television show. Their identity is kept secret.
As part of the Dodd-Frank Act, the SEC launched a whistleblower program in which employees who report potential financial fraud that exceeds $1 million can recover 10 percent to 30 percent of the penalties. Contractors, vendors and others with direct knowledge of fraud can also participate in the program.
One of the reasons companies are taking note is that with so much money at stake, employees will have an incentive to turn over information directly to the government rather than use in-house reporting channels, said Philip Hilder, a white-collar criminal defense lawyer and former federal prosecutor in Houston.
Companies were required to set up internal reporting channels in the aftermath of the Enron collapse, said Hilder, whose own role in the debacle involved representing former Enron vice president Sherron Watkins, who went to then-chairman Ken Lay to report looming accounting problems.
The internal reporting requirements were included in the Sarbanes-Oxley Act of 2002.
However, Hilder said, Sarbanes-Oxley does not provide a financial bounty for employees who come forward.
With the new whistleblower incentives, he said, employees are likely to bypass the internal channels. That means company officials may never know about allegations of financial shenanigans until government investigators come calling and they won't have an opportunity to correct the wrongdoing internally.
They'll lose control of the situation, said Hilder, who has filed complaints on behalf of several clients under the new Dodd-Frank program. Some of the complaints have already spawned investigations, while others are in more preliminary stages, he said. None have yet resulted in the payment of a bounty.
---
Costs and Questions as TX Implements New Discovery Law
Terri Langford
The Texas Tribune
May 29, 2014
Prosecutors say the state's new Michael Morton Act, a measure designed to prevent wrongful convictions by forcing district attorneys to be more transparent in criminal cases, is driving up evidence costs.
Lawyers on both sides of the criminal courtroom say the Michael Morton Act – named after an Austin man who spent nearly 25 years wrongfully imprisoned for his wife's murder – has raised awareness of the importance of sharing evidence. Prosecutors, however, are concerned about the cost to taxpayers of reproducing reams of information. And defense lawyers worry that some prosecutors could use the law to keep some evidence away from them.
The new law requires Texas prosecutors to release all "exculpatory" evidence – information that could prove a defendant's innocence – to defense attorneys. Defense attorney Philip Hilder, in Houston, said the new law works as a guide for prosecutors who may not be as "well-versed" about the Brady law and its obligations.
"I do think this has been very positive legislation to even the playing field and to more readily assure that individuals get fair treatment before the courts," said Hilder, a former federal prosecutor.
---
Updated: Regent Hall says he will not resign in letter to Chairman Foster
The Daily Texan
May 20, 2014
In the letter, released on Tuesday by attorney Allan Van Fleet, Hall criticized Chairman Paul Foster's handling of the House Select Committee on Transparency in State Agency Operations investigation and the decision to ask for his resignation.
"The result is that you have used your position to participate in a campaign that is intended to impugn my reputation," Hall said. "You have also allowed a small group of legislators to interfere in the Board's official operations."
Citing letters sent to the transparency committee by System outside counsel Phillip Hilder and Chancellor Francisco Cigarroa in early 2014, Hall said the committee has found no evidence of wrongdoing on his part.
After Tuesday's UT System Board of Regents meeting, Foster said he read the letter and will not pursue the issue any further.
"I pledge to work closely with him, as I have in the past," Foster said. "As far as I'm concerned, that's history."
---
Former DA investigator pleads guilty to theft
Houston Chronicle
Brian Rogers
May 16, 2014
The Harris County District Attorney's Office investigator who stole thousands of dollars worth of vintage comic books that were evidence in an embezzlement case pleaded guilty Friday.
Lonnie Blevins, 39, admitted in federal court that he took more than $5,000 worth of stolen goods that he sold at a comic book convention in Chicago.
"It doesn't seem plausible that he acted alone," said Philip Hilder, an attorney for the company at the center of the case, Tadano America Corp. "It's very unsettling to think that other public servants may have been involved and have not been charged."
---
Lawyers navigate rising financial crime risks amid debate over regulation for 'gatekeepers'
Association of Federal Crime Specialists
Daniela Guzman
May14, 2014
While serving a prison sentence, a convicted drug trafficker in Texas was able to transfer proceeds from his narcotics sales to an account accessed by his associates.
In Nevada, a fraudster funneled $2.3 million through a holding company in order to purchase a currency exchange brokerage, eventually using it to run a $16 million investment fraud scheme.
In Florida, a fraudulent non-profit organization was created solely for the purpose of duping Medicaid and Social Security recipients, stealing $2.8 million.
All three are examples of money laundering cases prosecuted in the US over the past year, but they also share something else in common. In each, attorneys were the ones who set up accounts, handled funds and established the legal entities involved, making legal professionals the linchpins of laundering schemes.
In place of regulation, the ABA advocates for voluntary compliance standards. The non-binding standards share many points with FATF recommendations, advising attorneys on a risk-based approach to customer due diligence (CDD), client intake, and ongoing evaluation of client transactions and relationships.
Criminal defense attorney Philip Hilder is co-chair of the ABA section of Criminal Justice's White Collar Crime Committee and practices law in Houston, Texas. As part of the committee, he serves as an expert on how financial crime intersects with the legal profession.
"There are no procedures or written guidelines that an attorney must follow in vetting their clients. It's up to the attorney to conduct their own due diligence that they see fit," Hilder said.
"It's incumbent upon the lawyer to make inquiries and to do due diligence to determine that the [client's] source of funds are legitimate," he adds.
---
Political Revenge in Texas
Wall Street Journal
May 11, 2014
On Monday a special committee of the state house will begin debating whether to recommend impeaching Mr. Hall as a UT regent for such grave misdeeds as asking the university to produce too many documents. Mr. Hall's real offense has been to expose a cozy and possibly corrupt relationship between politicians and the university.
At UT the regents are responsible for university governance and have a fiduciary duty to taxpayers. Mr. Hall was learning his responsibilities when he came across information showing that some professors received forgivable loans from a law school foundation fund not affiliated with the school.
Within weeks Mr. Hall became the target of a political campaign to impeach him as a regent. In June 2013 lawmakers directed a "transparency" committee to look into whether Mr. Hall had "abused" his authority.
The committee also claimed Mr. Hall illegally disclosed confidential student information in conversations with a lawyer. But this charge was contradicted by the university's own independent counsel, Philip Hilder, who wrote to lawmakers in January that Mr. Hall's possession of confidential student information "had a legitimate educational purpose" and that he could find "no credible evidence of a violation of [the law] or of any other state or federal law."
---
Former In-House Lawyer Pleads Guilty to Theft, Gets 40-Year Prison Sentence
Brenda Sapino Jeffreys
Texas Lawyer
May 7, 2014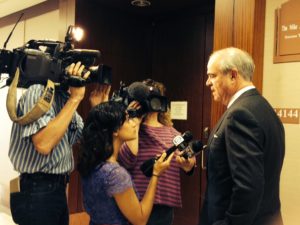 Anthony Chiofalo, a former in-house lawyer in Houston charged with stealing $9.3 million from his company, received a 40-year prison sentence after pleading guilty to felony theft. The disbarred lawyer passed up a chance to get less jail time.
On May 5, Chiofalo pleaded guilty to a first-degree felony charge of theft of $200,000 or more, and visiting Judge James Anderson sentenced him to 40 years in prison.
The Chiofalos had been charged after Philip Hilder, a lawyer for Anthony Chiofalo's former employer, Tadano America Corp. (TAC), provided documents to the D.A.'s office. Hilder said that TAC asked him to investigate after an "uncharacteristic spike in litigation" and the company became suspicious.
Hilder, of Hilder & Associates in Houston, said Chiofalo's 40-year sentence is "stiff but appropriate."
"Mr. Chiofalo betrayed. He was general counsel for the company and betrayed the trust of the company and stole quite a bit of money, and, so, under those circumstances, I think the sentence is appropriate," Hilder said.
Hilder said Tadano has recovered more than $5 million.
---
Former Tadano Counsel Gets 40 Years for Embezzling $9M
Jeremy Heallen
Law 360
May 7, 2014
A former general counsel for Japanese crane manufacturer Tadano America Corp. was slammed with a 40-year prison sentence in Texas court on Monday after confessing that he stole more than $9 million from his former employer to help finance his rare comic book collection.
Anthony Chiofalo, 52, pled guilty in Texas District Court in Harris County to embezzling millions from Houston-based Tadano using an elaborate fraudulent billing scheme and spending the cash on high-end sports memorabilia and comic books. Following his plea, Chiofalo was immediately sentenced
Philip Hilder, who represents Tadano, said his client was satisfied with the sentence.
"It was an appropriate disposition that Mr. Chiofalo got 40 years," he said. "He breached the trust of the company and stole a considerable amount of money."
Hilder said that Tadano has recovered about $5 million in cash and assets from Chiofalo and is "ready to move on." The company is still awaiting resolution of federal charges against a former investigator for the Harris County district attorney's office who allegedly stole and attempted to sell several of the comic books following Chiofalo's arrest, according to Hilder.
---
Regulation of Bitcoin Is Up for Grabs
Jenna Greene
The National Law Journal
April 7, 2014
Following a series of multimillion-dollar thefts and losses, federal regulators want to step up their oversight of virtual currency bitcoin. But bitcoin – a nationless digital money that uses cryptography to control its creation and transactions – doesn't fit neatly in any regulatory box.
"There's an incredible interest in regulating this at the federal level," said Kenneth Russak, a commercial-finance specialist at Frandzel Robins Bloom & Csato.
Potential overseers include the Federal Trade Commission, the Com­modity Futures Trading Commission, the U.S. Securities and Exchange Commission and the Consumer Financial Protection Bureau. All are charged with protecting consumers or investors from fraud, but their jurisdiction over bitcoin transactions is unclear.
---
Madoff Aide Verdict A Reminder To Fess Up Early
Stephanie Russell-Kraft
Law 360
March 25, 2014
The resounding conviction Monday of five former Bernie Madoff associates over their role in perpetuating the $65 billion Ponzi scheme sent a clear message that financial fraud enablers face a steep uphill battle in court, but attorneys say it also highlighted the need to get them to come forward early on.
In light of these circumstances, employees who may be aware of criminal activities within their organization are better off reporting them than remaining silent, even if they aren't directly implicated in the fraud, according to Philip Hilder, partner at Hilder & Associates PCand a former assistant U.S. Attorney.
---
ABA Section of Labor and Employment Law Midwinter Meeting
March 18-22, 2014
Los Cabos, Mexico
Philip H. Hilder will be presenting on "Handling Whistleblower Claims: New Opportunities Create More Complex and Emerging Issues for Employment Lawyer"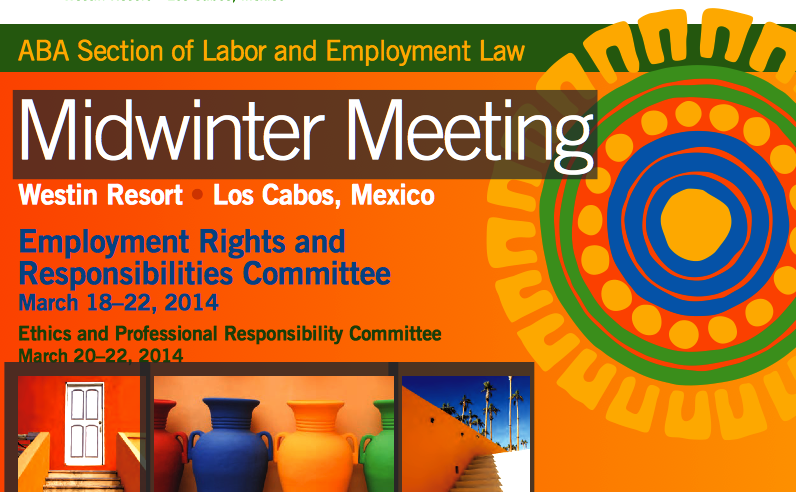 ---
Fed Up With Government, Environmentalists Sue Companies
Neena Satija
Texas Tribune and The New York Times
February 23, 2014
Environmental groups in Texas have taken matters into their own hands, suing industries for excess pollution directly, rather than relying on the government to take action. Hilder & Associates, P.C. is local counsel for the Sierra Club and Environment Texas who are currently suing Exxon Mobile in court for emitting excess pollution. While the vast majority of citizen groups reach a settlement before reaching the trial, that is not the case with this matter.
In recent years, Chevron Phillips and Shell have agreed to settle, rather than go to trial, after environmental groups in Texas filed citizen suits against them for pollution violations. Hilder & Associates, P.C. served as local counsel in both of these cases.
---
Witness: Exxon Mobil's air quality among best
Ken Fountain
Baytown Sun
February 19, 2014
Two women who spent much of their lives in Baytown but have both since moved testified about how they believe pollutants from the ExxonMobil Baytown complex harmed either their health or quality of life to open the second week of a Clean Air Act "citizens suit" brought by environmental groups against the company.
Sharon Sprayberry, a retired naval officer and onetime director of instructional technology at the Goose Creek CISD testified the asthma she suffered from as a child growing up in Baytown diminished after she went away to college at Baylor University in Waco.
Her asthma didn't resume until she spent the last years of her naval career at a base in Corpus Christi where, like Baytown, several refineries and petrochemical plants are located.
Asked by William Graham, one of the attorneys representing Environment Texas and the Sierra Club in the lawsuit, what she attributed her worsening symptoms to, Sprayberry was direct.
"The quality of the air. It was not good," she said. Often the air had a "chemical smell," and a smoggy haze would often hang over the ExxonMobil complex, said Sprayberry.
When she returned to Baytown to a job with the school district, Sprayberry testified, she felt her symptoms almost immediately become worse.
---
Environmentalists to take aim at Exxon in court
Matthew Tresaugue
Houston Chronicle
February 7, 2014
Environmentalists are heading to federal court in Houston to force Exxon Mobil Corp. to reduce air pollution at the nation's largest petroleum and petrochemical complex – something they say the government hasn't done.
Frustrated with the regulatory response to Clean Air Act violations at the Baytown complex, Environment Texas and the Sierra Club will urge the court to intervene by ordering the Irving-based oil giant to comply with its permits and issuing stiff penalties.
Sierra Club and Environment Texas are represented locally by Philip H. Hilder of Hilder & Associates, P.C.
---
Court rejects death row inmate's bid for DNA tests
Mike Glenn
February 5, 2014
The state's highest criminal court on Wednesday reversed a lower court's decision allowing further DNA testing that supporters of death row inmate Larry Swearingen say could clear him in the 1998 slaying of a Montgomery County college student.
In their decision, the Texas Court of Criminal Appeals said Swearingen hasn't shown whether additional biological material to be tested even exists or that the results could change the outcome of the case.
Houston attorney James Rytting said the appellate court's latest decision was not based on evidence linking his client to the crime.
---
Court Reverses DNA Testing Decision in Swearingen Case
Brandi Grissom and Edgar Walters
Texas Tribune
February 5, 2014
The state's highest criminal court on Wednesday unanimously reversed a lower court's decision to allow further DNA testing in the case of death row inmate Larry Swearingen, sending his case back to a district court for further proceedings. Swearingen is a client of Hilder & Associates, P.C. His lead counsel is James Rytting.
Swearingen was sentenced to death in 2000 after he was convicted of kidnapping, raping and killing 19-year-old Melissa Trotter in Montgomery County. James Rytting states that DNA testing on evidence found near Trotter's body could prove his innocence.
Mr. Rytting said he would revisit the present motion for further DNA testing now that the case is before the district court once again.
---
Madoff Ex-Aides Seen Facing Hurdle With 'Duped' Defense
February 4, 2014
Bloomberg News
Erik Larson
Five former aides to Bernard Madoffare seen as facing tough odds in trying to convince a jury they were innocent bystanders to the con man's $17 billion fraud, given what one lawyer called the "avalanche" of evidence presented by prosecutors.
After months of testimony by Madoff accomplices, industry experts and former clerical staff, the three men and two women on trial since October will begin presenting their defense cases as soon as today in Manhattan federal court. The defendants have pleaded not guilty and claim Madoff duped them.
Changing the narrative after such a long prosecution will be a "daunting task," said Philip Hilder, a former federal prosecutor in Houston who's now a white-collar defense lawyer and isn't working on the case. "The 'duped' defense works only if someone was involved on the fringes."
---
Case Against Former Gov. Perry to Proceed
January 27,2014
Terri Langford
Texas Tribune
A judge on Tuesday rejected former Gov.Rick Perry's attempt to throw out a two-count indictment against him, saying it's too early in the case to challenge the constitutionality of the charges.
Philip Hilder, a Houston-based criminal lawyer, said he would have been surprised if Richardson had dismissed the indictment at this point.
"At this stage of the proceeding, it's rare to get an indictment kicked out," Hilder said. "To do so would have been extraordinary."
---