All publications and media files are in Adobe Acrobat (PDF) format.
C-SPAN coverage of Brett Cocales and Philip Hilder at the Coast Guard and Interior Department Hearings, August 27, 2010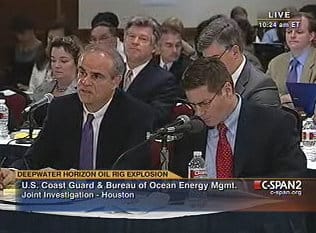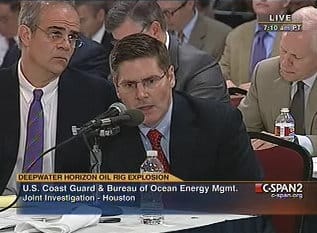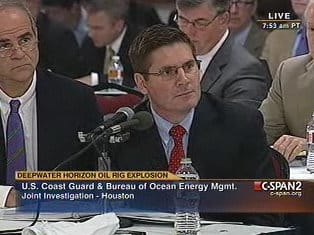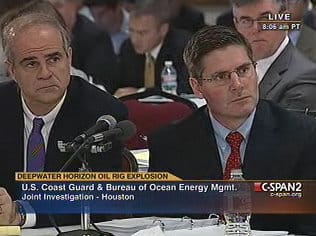 View Hearing on C-SPAN Part One
View Hearing on C-SPAN Part Two
---
Philip Hilder assists client Brett Cocales as he testifies before the Coast Guard and Interior Department on the Deep Horizon Oil Spill August 27, 2010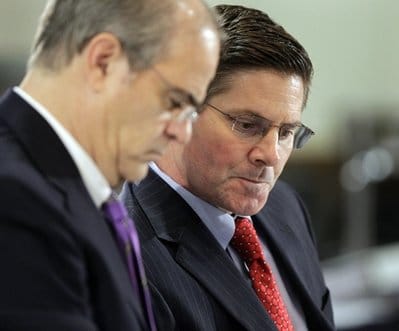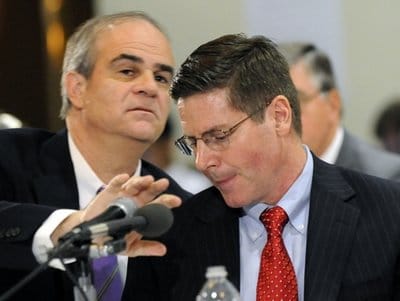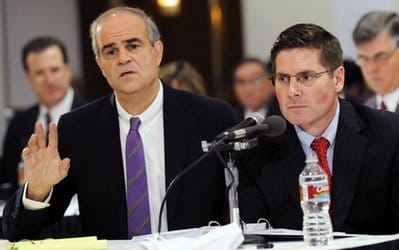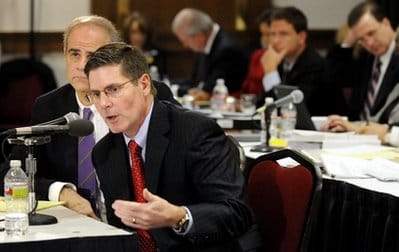 photos: AP, Reuters, Bloomberg
---
James Rytting featured in Discovery Investigates, On the Case with Paula Zahn:
She Never Came Home, Season 2 Episode 7
May 20, 2010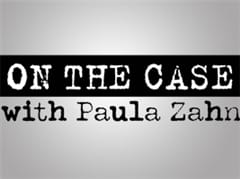 James Rytting speaks about Swearingen v. Thaler
---
Casino Jack and the United States of Money
To Be Released May 7, 2010.
The documentary of Washington super lobbyist Jack Abramoff is the story of political corruption, and of the most far-reaching Congressional political scandal in decades. Hilder & Associates, P.C. represented Tom Rodgers, the whistleblower that shed the spotlight on Mr. Abramoff. Mr. Rodgers is featured prominently in the documentary. Casino Jack is directed by Oscar-winning filmmaker Alex Gibney.
---
Philip Hilder is named a Top Lawyer for the Houston Area
June 2009
H Magazine has, once again, featured Philip H. Hilder in it Houston Area Top Attorneys issue. This is the seventh year in a row that Mr. Hilder has been recognized as a Houston Area Top Attorney.
---
Philip Hilder is named a Texas Super Lawyer
May 2009
Based on a statewide selection process, review of his credentials, and the evaluation of his peers, Philip Hilder has been selected as a 2009 Texas Super Lawyer. This is the eighth year in a Mr. Hilder has been recognized as a Texas Super Lawyer.
---
Philip Hilder and Mark Zachary of Countrywide on Larry King Live
Aired July 15, 2008
Philip Hilder and client Mark Zachary, former Regional V.P. Countrywide, appeared on Larry King Live to discuss so-called 'liar-loans" and other allegations against Countrywide.
---
Philip Hilder Stands Behind Obama as he wins the caucus victory in Iowa
January 4, 2008
---
Five Questions With Philip Hilder: Lawyer works as a guide through uncertain times
Published: Moneymakers Section, Houston Chronicle
Corporate employees who know trouble's brewing, think they are innocent and don't trust the company lawyer, often hire their own criminal attorneys, and in Houston, it's often Philip Hilder.
---
"The Collapse of Enron": A Famous Case as Told by Philip H. Hilder
Published: Texas Justice
Attorney Philip H. Hilder describes his role and experience with one of the most infamous cases in US History. The Enron collapse. As the attorney for Enron Whistleblower Sherron Watkins, Mr. Hilder gives his unique prospective on the congressional hearings, the media frenzy, and the way American business was changed forever.