Legislation passed under the Reform and Consumer Protection Act allows a whistleblower who voluntarily provides information to the SEC that leads to a recovery of $1 million or more, up to 30 percent recovery of the amount collected. Under the statute, a whistleblower is an individual who provides original information relating to a violation of either securities or commodities trading laws that: (1) derive from independent knowledge or analysis, (2) not previously known to the Agency and (3) not derived from public information.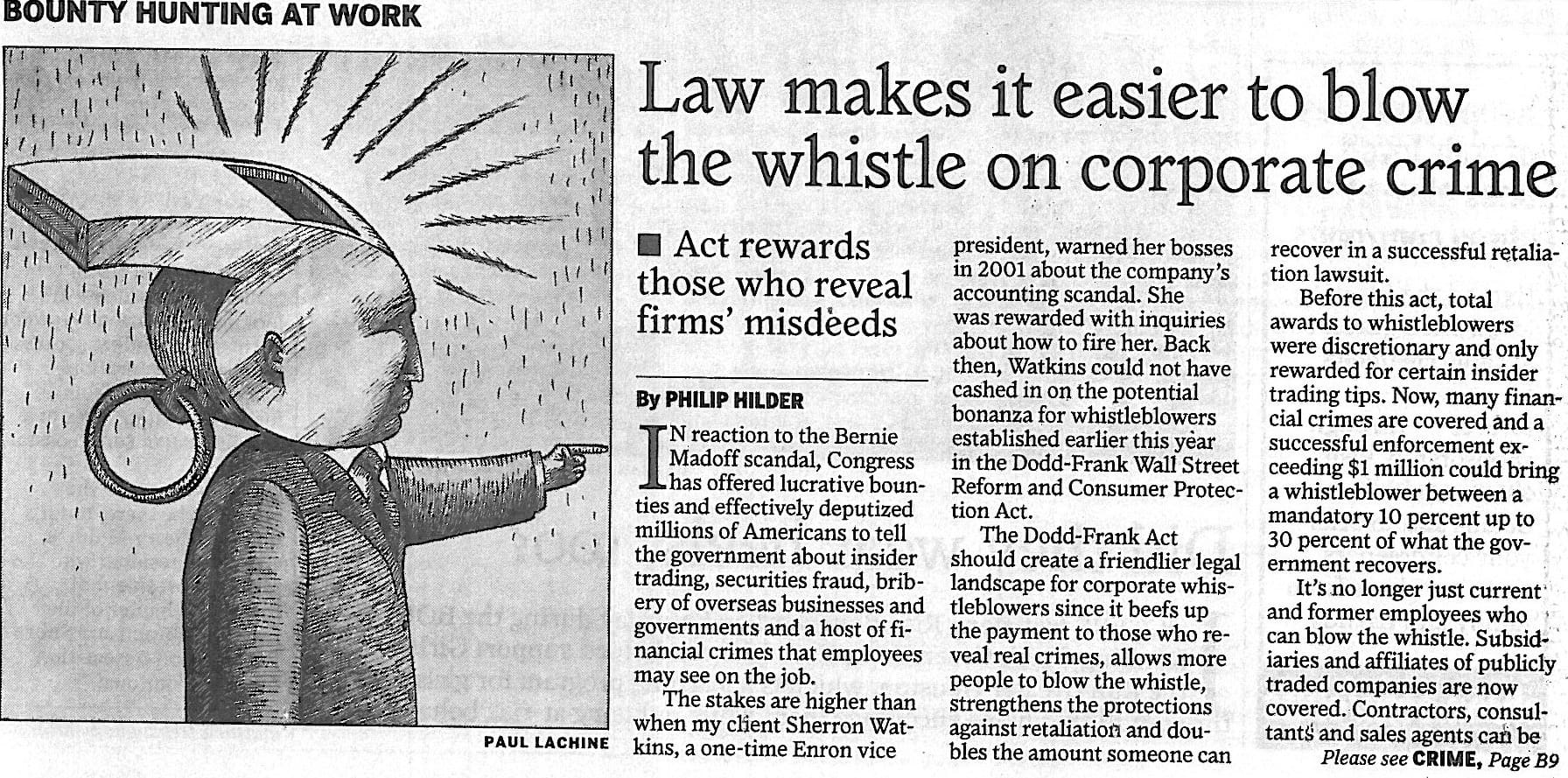 Successfully Handled High-Profile Cases
Our lawyers have represented some of the most high-profile whistleblower cases in Texas and the nation in recent years, including Sherron Watkins, the whistleblower who first brought to light corporate malfeasance at Enron.
Contact Us
Reporting fraud should be rewarding, not punitive. As a whistleblower, you have rights. Rights that we will protect with dedication and diligence. For more information or to schedule an appointment with an experienced lawyer regarding a SEC CFTC Fraud case, please contact us. Call us toll-free at 888-659-8742 or locally at 713-234-1416.